Why an Attorney Is Important When Filing for Bankruptcy
May 31, 2023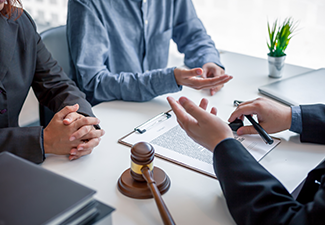 The decision to file for bankruptcy is not an easy one, and you might have a few questions about the process. A bankruptcy attorney can advise you throughout, helping you to decide which type of bankruptcy to pursue and working with you to plan for the future. Based in Reno, Nevada, Scott N. Tisevich, Attorney at Law, is dedicated to helping individuals and families achieve a financial fresh start.
While you can indeed represent yourself, a lawyer can advocate more clearly for your best interests, expertly fill out paperwork, and support you during hearings. Listed below are some facts about bankruptcy as well as some benefits of hiring a bankruptcy attorney when filing for bankruptcy.
Benefits of Bankruptcy
The word "bankruptcy" can invoke fear and shame, but it allows individuals and business entities to pay off debts in a timely manner and emerge from the process with a financial clean slate.
Filing Chapter 7 or Chapter 13 immediately puts a "stay" on collections for most of your existing unsecured debts. In the case of Chapter 7 or "liquidation", a court-appointed trustee will sell your non-exempt property to pay off the debts. Chapter 7 allows you to keep certain exempt assets such as home equity, insurance and retirement plans, a car, certain personal possessions, and certain tools of your trade. Any debt that remains after the non-exempt assets have been sold is discharged.
Chapter 13 or "reorganization" allows for a period of debt repayment over three to five years. Filing for Chapter 13 bankruptcy can be helpful if you don't qualify for Chapter 7, have debts such as alimony or child support arrears that are not covered under Chapter 7, or if you want to keep a house or car by paying off the arrears over a period of time.
Chapter 11, a similar "reorganization" option for businesses, allows businesses time to restructure their debts while still operating; this process can also be extended past the five years customary for Chapter 13.
Why You Should Hire a Bankruptcy Attorney
While the internet and personal searches can be helpful in understanding the basics of bankruptcy, a lawyer will help you attend to the important details that arise while preparing for bankruptcy, as well as guide you during the rest of the process.
Planning
A lawyer will determine which bankruptcy option you are eligible for and which type will suit your needs. They will also be instrumental in helping you determine which documents you need to provide in order to file for each type of bankruptcy.
Preparation
A bankruptcy attorney will ensure that your paperwork is filed correctly and on time so that your petition is more likely to be accepted. They will also review your case with you to advise you on how to achieve your financial goals, such as keeping certain assets which are important to you.
Support During the Process
Your attorney will be there to support you during your initial bankruptcy hearing with your court-appointed trustee and, in the case of Chapter 13 bankruptcy, presenting your Chapter 13 Plan detailing your repayment schedule to the court. They can also argue your case cogently to the court during any other hearings that may be required.
Guidance After Bankruptcy
Your attorney will be able to review your credit reports after your bankruptcy discharge to make sure that there are no outstanding debts remaining in error, allowing you to feel secure in establishing a better credit score. They will also be able to point you toward educational resources that detail ways to improve your credit score.
Common Pitfalls Without an Attorney
You can file for bankruptcy on own ("pro se"), but an attorney can help you avoid some common mistakes. Not only will they help you avoid filing paperwork late and missing necessary hearings, both of which could get your case dismissed, but they can argue more concisely and effectively to the judge during hearings than a person without their expertise.
Different types of bankruptcy also mean differing amounts of paperwork and hearings; for example, Chapter 13 is a more involved process than Chapter 7, and can trip up a person filing pro se if they do not understand the necessary steps.
What to Look For in a Bankruptcy Attorney
A bankruptcy attorney should be reliable and honest—someone who will not sugar-coat your situation but who will be able to give you sound advice based on your best interests. When hiring a bankruptcy attorney, you should look for someone who is willing to support you throughout the process, from paperwork to court hearings.
Scott N. Tisevich, Attorney at Law, fits this description. Serving Reno, Nevada, as well as Churchill County, Lyon County, Carson City, Story County, Douglas County, and Las Vegas, Scott N. Tisevich is committed to guiding individuals, families, and businesses through bankruptcy proceedings. He is dedicated to fighting for the best possible financial futures for his clients who have fallen on hard times. Call today for a consultation.