Which Chapter of Bankruptcy is Best for Me?
Aug. 31, 2021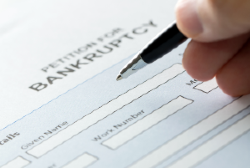 Bankruptcy is a path to financial relief that many people realize is best for their situation. In 2020, there were 910 Chapter 7 bankruptcy filings, 19 Chapter 11 bankruptcy filings, and 239 Chapter 13 bankruptcy filings in Reno, Nevada.
Each bankruptcy chapter has different eligibility requirements and different ways of relieving your debt. If you are exploring bankruptcy for the first time, you might be unsure about which chapter is best for your situation. Having an experienced bankruptcy attorney to help you navigate the process is beneficial. An attorney can assess your
situation and help you determine which chapter is best for you, your present, and your future.
The Law Office of Scott N. Tisevich has the knowledge and experience to help you toward this new chapter in your life. Servicing Reno, Nevada, as well as Churchill County, Lyon County, Carson City, Story County, Douglas County, and Las Vegas, the firm can assist you through whichever bankruptcy process is right for you.
Chapter 7 Bankruptcy
Chapter 7 bankruptcy is known as liquidation bankruptcy and is ideal for individuals who have a lower income.
In order to qualify for Chapter 7 bankruptcy, you must pass the means test. This means that your income cannot exceed the average of your state's income. In addition, you don't have much else in regard to property other than your home and a means of transportation. This makes it difficult for creditors to collect from you and makes Chapter 7 bankruptcy preferable.
Chapter 7 bankruptcy will get rid of debt such as credit card debt, but will not discharge other types of debt such as back child support, student loans, or back taxes.
Chapter 13 Bankruptcy
Chapter 13 bankruptcy is beneficial for people who have a regular income and can follow a scheduled repayment plan. In Chapter 13 bankruptcy, debtors propose a repayment plan to make installments to creditors over three to five years.
In order to qualify for Chapter 13 bankruptcy, you need to have a steady stream of income that is at a level high enough to be able to make regular payments. Chapter 13 gives you the option of avoiding the liquidation of your assets and saving your home from foreclosure.
Eligibility for Chapter 13 bankruptcy depends on how much unsecured debt you have. The amount must be under a certain dollar figure in order to qualify. In addition, you must be an individual filing, rather than a business.
Chapter 11 Bankruptcy
Chapter 11 bankruptcy is a good option for businesses because Chapter 11 bankruptcy allows you to continue to run your business as you pay off your debt. Chapter 11 allows struggling businesses to restructure their finances and maximize the return to their creditors and owners.
In order to qualify for Chapter 11 bankruptcy, you must be a business — either large or small — or an individual who does not qualify for the other chapters of bankruptcy.
Chapter 11 allows you to put an automatic stay on creditors so they stop collecting from you. You retain control of your business as you set up a payment plan to relieve your debt. The payment plan will allow you to modify interest as well as other terms.
Trust the Law Office of Scott N. Tisevich
While bankruptcy can be stressful, having a bankruptcy attorney makes the process easier. The Law Office of Scott N. Tisevich is a firm you can rely on. With over four decades of experience, attorney Scott N. Tisevich will make sure you don't go through the process alone. If you are in Reno, Nevada, or the surrounding areas of Churchill County, Lyon County, Carson City, Story County, Douglas County, and Las Vegas, contact the firm today for a case evaluation.