What You Should Know About
COVID Student Loan Forbearance
Feb. 16, 2022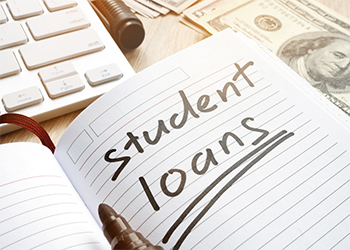 Unfortunately, many people experienced financial distress and health challenges as a result of the COVID-19 pandemic. As such, several individuals owing student loans were unable to keep repaying. To mitigate the effect, the federal government offered student loan forbearance relief – a temporary pause on a student loan – to those who were affected. However, with the student loan forbearance program coming to an end, student borrowers must evaluate their possible options for resuming payments.


Attorney Scott N. Tisevich has the diligence, skill, and knowledge to guide and advise individuals in the legal matters of bankruptcy and COVID forbearance. As an experienced Nevada bankruptcy attorney, he can seek to assist your unique situation and enlighten you about your rights and options for student loan forbearance. Also, he can explore the repayment options that are accessible to you once your student loan forbearance ends. The firm proudly serves clients across Reno, Las Vegas, Churchill County, Douglas County, Carson City, and Lyon County, Nevada.


Student Loans: COVID-19
Emergency Relief Measures
To cushion the financial impact of the COVID-19 pandemic, the federal government offered various relief options for student borrowers who needed help with their student loan repayment. The following relief measures were put in place:


Interest Waiver: 0% Interest
The interest rate on most federal student loans will be 0% through May 1, 2022. During this period, no new interest will accumulate on federal student loans. Your entire payment during this period will go towards your principal balance. Thus, helping you save money overall.


Payment Suspension
Additionally, borrowers with federal student loans will automatically receive a COVID forbearance until May 1, 2022. During the suspension period, no student loan payments will be due. Also, all auto-debit payments will be paused, and no interest will accrue. Although, the COVID student loan forbearance is automatic. However, borrowers who want to reduce their balance are still allowed to make payments.


How is Income-Driven
Repayment Affected?
Furthermore, the COVID-19 relief affects income-driven repayment (IDR) plans in specific ways. For borrowers on an IDR plan, your paused payments will count toward IDR forgiveness. The pause includes:


A suspension of loan payments

An interest waiver or 0% interest rate

Suspended collections on defaulted loans
When your payments restart, you will remain on that same plan. However, if you enrolled in an IDR plan during the payment pause, you will restart your monthly payments at the new amount once the pause ends. A knowledgeable attorney can educate you about how the student loan forbearance affects your IDR plan and evaluate your options once repayment resumes.


Repayment Resuming
What's more, the pause on interest and payments for federal student loans will come to an end on May 1, 2022. To prepare for repayment, do the following:


Contact your loan servicer to update your contact info or ensure it is accurate.

For federal student loans, check out income-driven repayment plans.

For private loans, ask your lender about your options.
However, beware of scammers that ask for money or personal information to suspend your student loan repayment. An experienced attorney can explore your possible options to resume your student loan repayment and help you stay on track with your financial goals.


How Legal Counsel Can Help
The federal government offered student loan payment pause to borrowers as COVID-19 relief. However, with the student loan forbearance nearing its end, borrowers need to start preparing for their loan repayments to resume. An experienced bankruptcy attorney can explore the different options available to you and help you navigate important decisions.


Scott N. Tisevich, Attorney at Law, is dedicated to offering knowledgeable legal guidance and reliable advocacy to clients in COVID student loan forbearance matters. As your legal counsel, he can help you understand the relief measures available to each eligible student loan and the repayment option once the forbearance program ends. Attorney Scott N. Tisevich can craft an effective strategy to help you exit the student loan forbearance seamlessly, pay back your suspended student loans, and make sure you do not experience financial hardship.


Contact the Law Office of Scott N. Tisevich today to schedule a simple case evaluation with a well-informed bankruptcy lawyer. Attorney Scott N. Tisevich can offer you the experienced legal counsel and brilliant advocacy you need to make informed decisions going forward. The firm proudly serves clients across Reno, Las Vegas, Churchill County, Douglas County, Carson City, and Lyon County, Nevada