Bankruptcy FAQs
April 14, 2023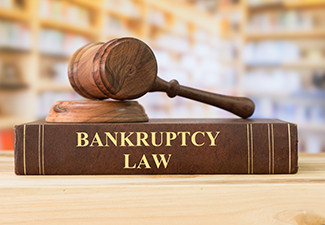 "Bankruptcy" is a scary word for many people facing financial issues, but it doesn't have to be. The truth is, everyone will face money problems at some point in their lives and filing for bankruptcy may be a viable choice based on your needs. By educating yourself on the specifics of filing and what it actually entails, you'll be in a better position to make an informed choice.
For help learning about your options and to speak directly with a bankruptcy attorney, schedule an appointment with Law Office of Scott N. Tisevich. From his office in Reno, Nevada, Scott N. Tisevich is able to help individuals throughout the state, including Churchill County, Lyon County, Carson City, Story County, Douglas County, and Las Vegas.
Frequently Asked Questions About Bankruptcy
How do the different chapters of bankruptcy differ?
As an individual, you have two main choices for filing: Chapter 7 bankruptcy and Chapter 13 bankruptcy. Chapter 7 is often called "liquidation" bankruptcy because it requires you to liquidate any non-exempt assets and use these proceeds to pay off priority debt before the rest of your dischargeable debt can be written off. It's worth noting, however, that the vast majority of Chapter 7 filers won't have to sell off any assets.
Alternatively, Chapter 13 is called "reorganization" bankruptcy because instead of immediately writing off your debts, you'll develop a repayment plan that you must adhere to for three to five years. This allows you to keep most of your assets. At the end of the repayment period, any remaining dischargeable debt will be wiped clean.
Chapter 11 bankruptcy is most often reserved for businesses since the average individual won't meet income requirements to qualify. Like Chapter 13, this allows a business to create a repayment plan with their debtors while remaining operational. At the end of a successful repayment plan, the remaining eligible debt will be discharged.
Which chapter should I file under?
The best way to determine what Chapter you should file under is to consult with an attorney. Generally speaking, Chapter 7 is ideal for those who don't have a lot of assets and for those who make under the average median income in their state. Chapter 13 is better for those who want to protect their assets and may exceed income requirements for Chapter 7.
Can I keep my house and car if I file for bankruptcy?
In many cases, you'll be able to keep your home and car when you file for bankruptcy. However, this is most likely if you only have one, modestly-valued car you use for work or school. Keep in mind that if you've accumulated considerable equity in your home, it may exceed the requirements for filing under Chapter 7. If this is the case for you, talk with your lawyer about your options.
Does bankruptcy stop creditor calls?
Yes. When your bankruptcy filing is received by the courts, an automatic stay will be placed under your name which prevents creditors from contacting you about past-due debt.
What if creditors aren't respecting my bankruptcy discharge?
If you've filed for bankruptcy but are still receiving calls and notices from your creditors, you should report their illegal actions. They are violating the Fair Debt Collection Practices Act and you should contact your attorney about this to file a complaint.
Do I need a bankruptcy attorney?
It's technically possible to file for bankruptcy on your own, but most people find it significantly easier and faster to work with an attorney. An experienced lawyer can evaluate the specifics of your case and will often be able to find ways to maximize the assets you're able to keep and minimize the negative impacts.
Learn the Answers to Your Difficult Questions
To have more of your bankruptcy FAQs answered, reach out to Scott N. Tisevich, Attorney at Law in Reno, Nevada. Financial relief may be closer than you think, but you need to take action today.